company founded in 1894
The trade mark La Florentina dates back to 1894 when its founder, Alighiero Campostrini, decided that the soaps and perfumes that he made with jealously guarded secret recipes, should have a trade mark to promote the Tuscan culture in the world.
read more
collections
Today, La Florentina offers an extensive collection that includes not only the historically famous and precious soaps dedicated to the gift sector,
but also high quality products dedicated to skincare and home fragrances:
candles, room sprays, eau de toilette, reed diffusers, body and hand creams, as well as perfumed body waters.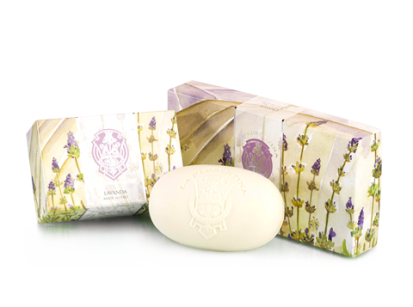 BELLOSGUARDO
Inspired by the Tuscan hills and hand illustrated, the luxury gift collection tells the secrets of the culture of the local territory.
See products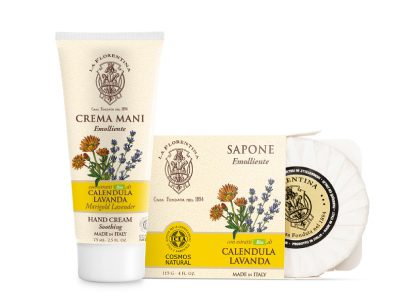 SALUS VERA
Acacia, chamomile, calendula and ginseng recount the qualities of this herbal collection.
SEE PRODUCTS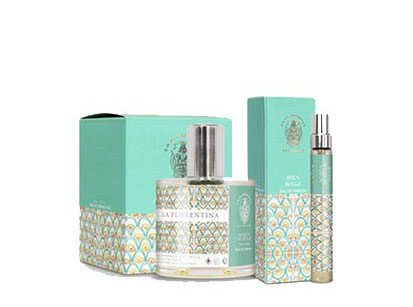 GIARDINO SEGRETO
Luxury blend with an special style. The Secret Garden EDP collection offers perfume atmospheres for people how is looking for particular different styles.
SEE PRODUCTS
EXCELLENCE MADE IN ITALY
Natural hand-made high quality raw materials Unique fragrances for a daily well-being
EXCLUSIVITY
Continual research for exclusive solutions to offer original and stylishly elegant gift collections and packages
EXPERIENCE
The experience matured over the years helps us to create complex and high quality products for our customers
OTHER SOAPS IN BOXES
Discover our range of soaps in boxes,
many natural fragrances for the well-being of your body
SEE THE PACKAGES
ARTISANS BY TRADITION
We still process our products carefully by hand and they are controlled
scrupulously in all their stages
RESEARCH
Care and attention to selecting a fine and precious soap
RAW MATERIALS
Natural ingredients for wellness and for moisturising the skin
FORMULATION
Vegetable, always enriched by natural additives
CREATION
Our art for demanding and refined customers